USAF AVIATION PARTS SUPPLIER
Source One Spares' global supply chain network and extensive industry experience allows us to deliver reliable spare parts and exceptional support services to meet the diverse needs all our customers — including the United States Air Force (USAF).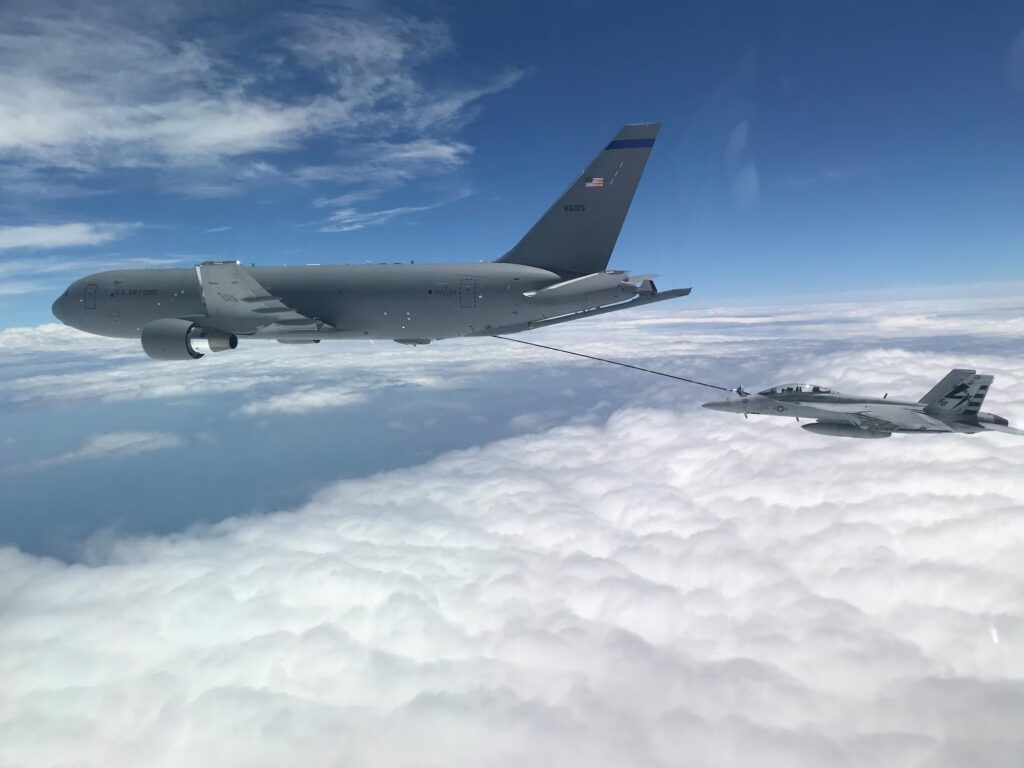 We are a recipient of the prestigious USAF Aviation Parts Support Contract for the KC-46 Aerial Tanker. This multiple-award contract further solidifies our position as a trusted partner in supporting the critical needs of the United States Air Force and international military customers.
Our wide selection of top-quality "just-in-time" refurbished components includes actuation, airframe, avionics, engine, interior, landing gear, nacelle and safety components. By prioritizing excellence and customer satisfaction, we are proud to deliver top-quality aviation parts and logistics services to ensure the operational readiness and mission success of the U.S. Air Force and its allies.
For more information about our comprehensive range of aviation spare parts and logistics services, please contact:
Tim Scarborough
Director of Government Contracts
832-669-3837
tim@sourceonespares.com
Just-in-time

24 hr

year-round

delivery
Source One Spares can facilitate the delivery of a stock part within 24 hours year-round. Additionally, a Source One Spares representative manages each shipment until it arrives at the customer's facility.